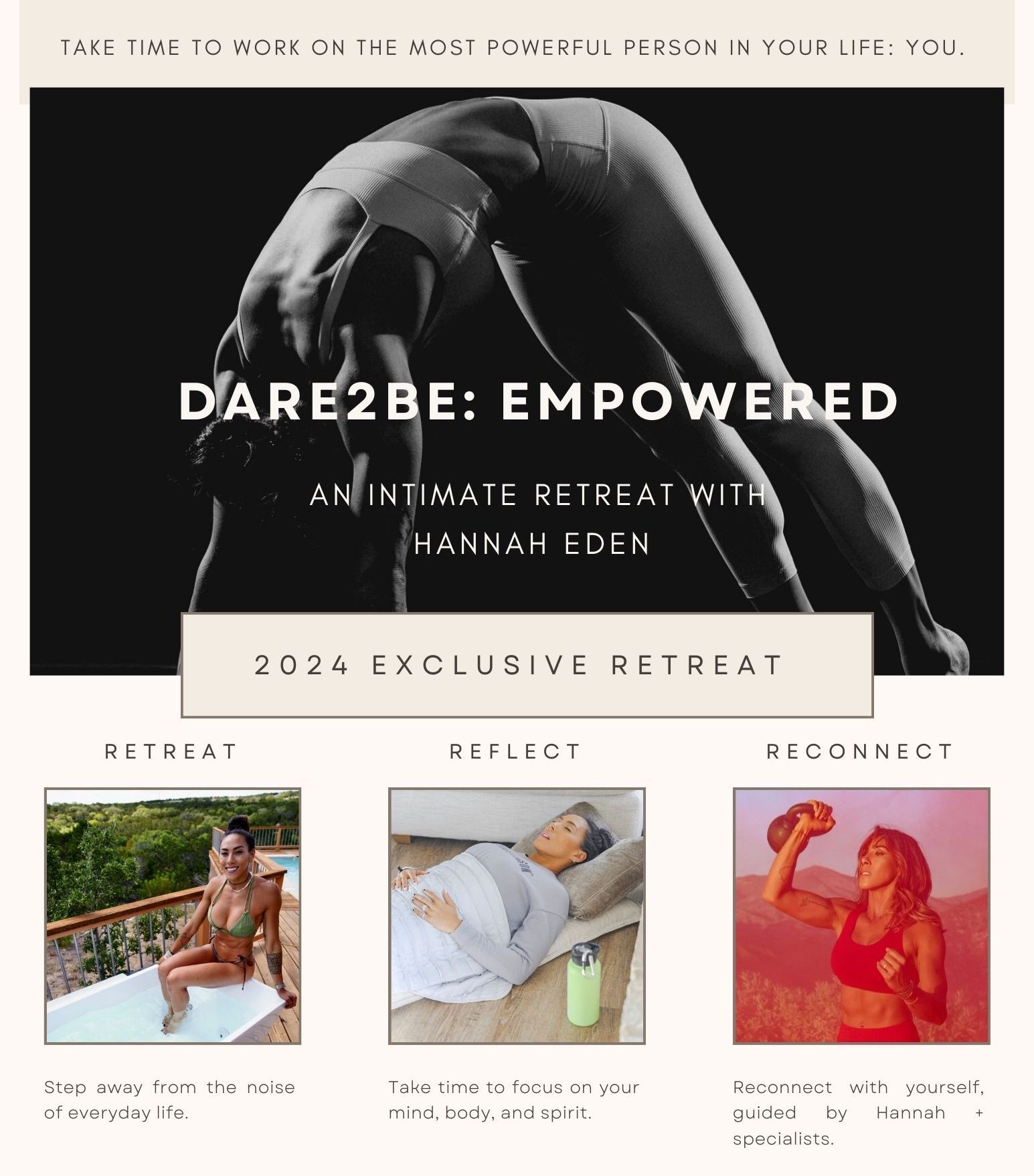 AN EXCLUSIVE EXPERIENCE WITH HANNAH EDEN
Thursday, January 25 - Sunday, January 28, 2024
Cypress Valley Event Center | Spicewood, TX
Join this once in a lifetime experience with Hannah Eden for a unique opportunity to embark on a journey of self-discovery, growth, and empowerment. Only 11 spots are available!
In a world that often demands our constant attention and energy, it's essential to take a step back and focus on our well-being. Dare2Be: Empowered is designed to offer you a sanctuary where you can recenter your mind, strengthen your body, and renew your spirit. Set amidst the tranquil surroundings of the Cypress Valley Event Center, this retreat provides the perfect backdrop for deepening your connection with yourself and embracing your power.
This will be an exclusive, intimate event, limited to 11 attendees.
Key Highlights:
Mindful Exploration: Throughout the retreat, you will have the opportunity to engage in thought-provoking workshops and discussions led by Hannah and friends. These sessions will encourage self-reflection, provide tools for managing stress, and empower you with strategies to enhance your mental resilience.
Physical Vitality: Your physical well-being will be nurtured through movement including animal flow and kettlebells, to name a few. We'll energize your body and confidence as we challenge our physical selves.
Spiritual Empowerment: The retreat will create space for inner growth and spiritual renewal. We'll complete challenges together that will develop resiliency and strength, giving you even more confidence as you head back into the world and the new year.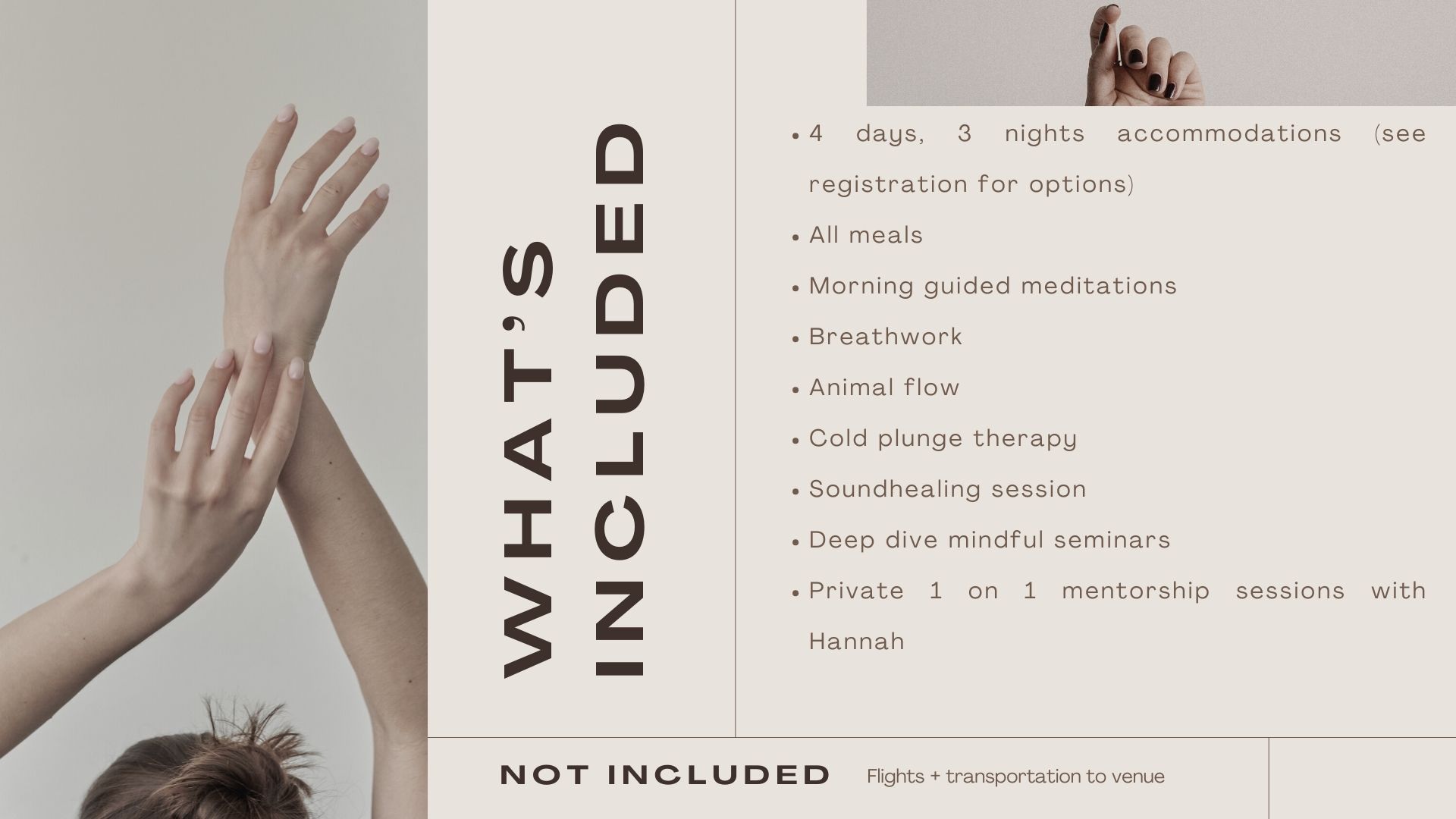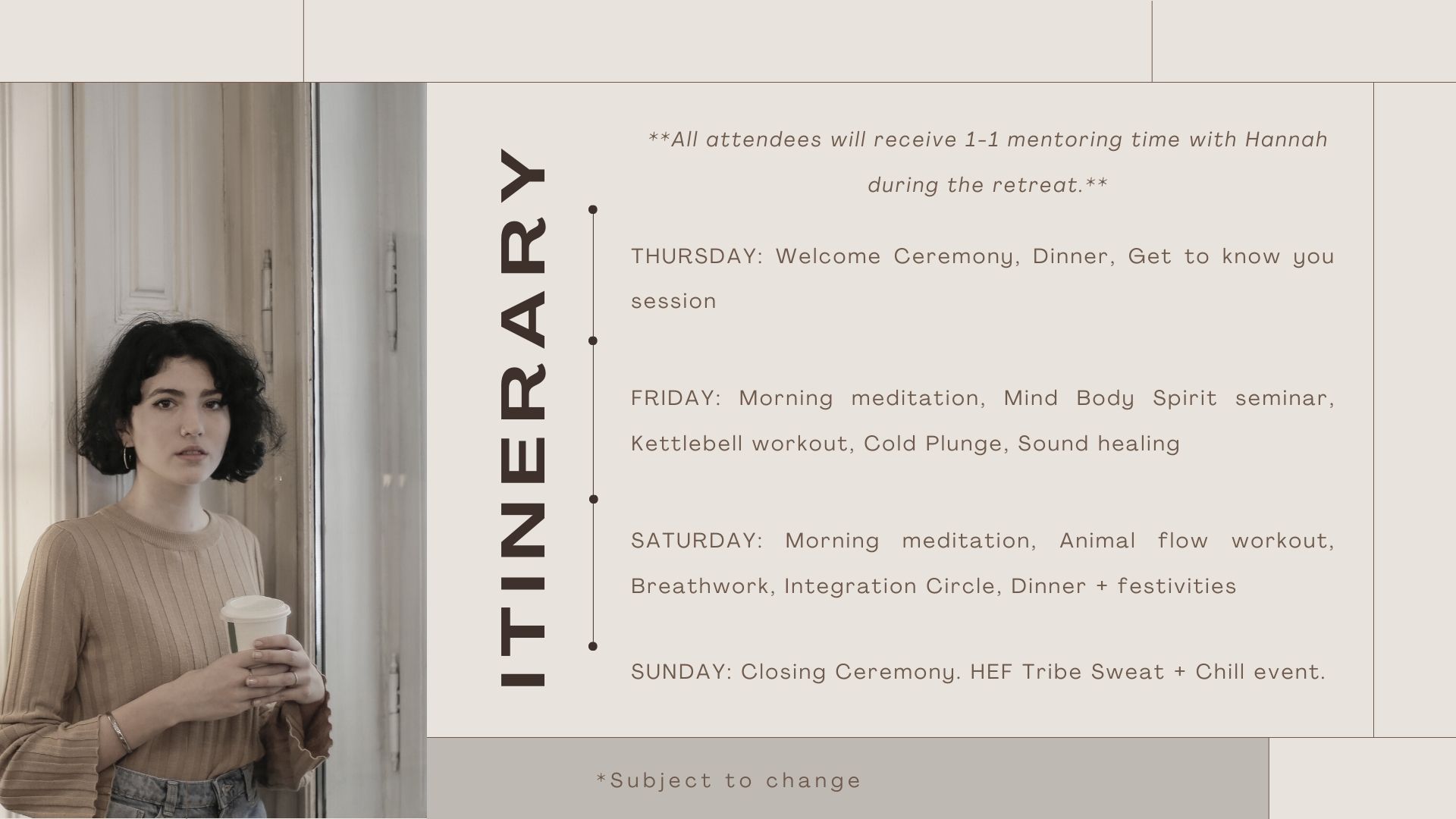 The retreat will culminate in our first HEF Tribe event of 2024, with a dynamic workout session with the community. It's a chance to celebrate your journey towards empowerment and carry the positive energy forward into the new year.