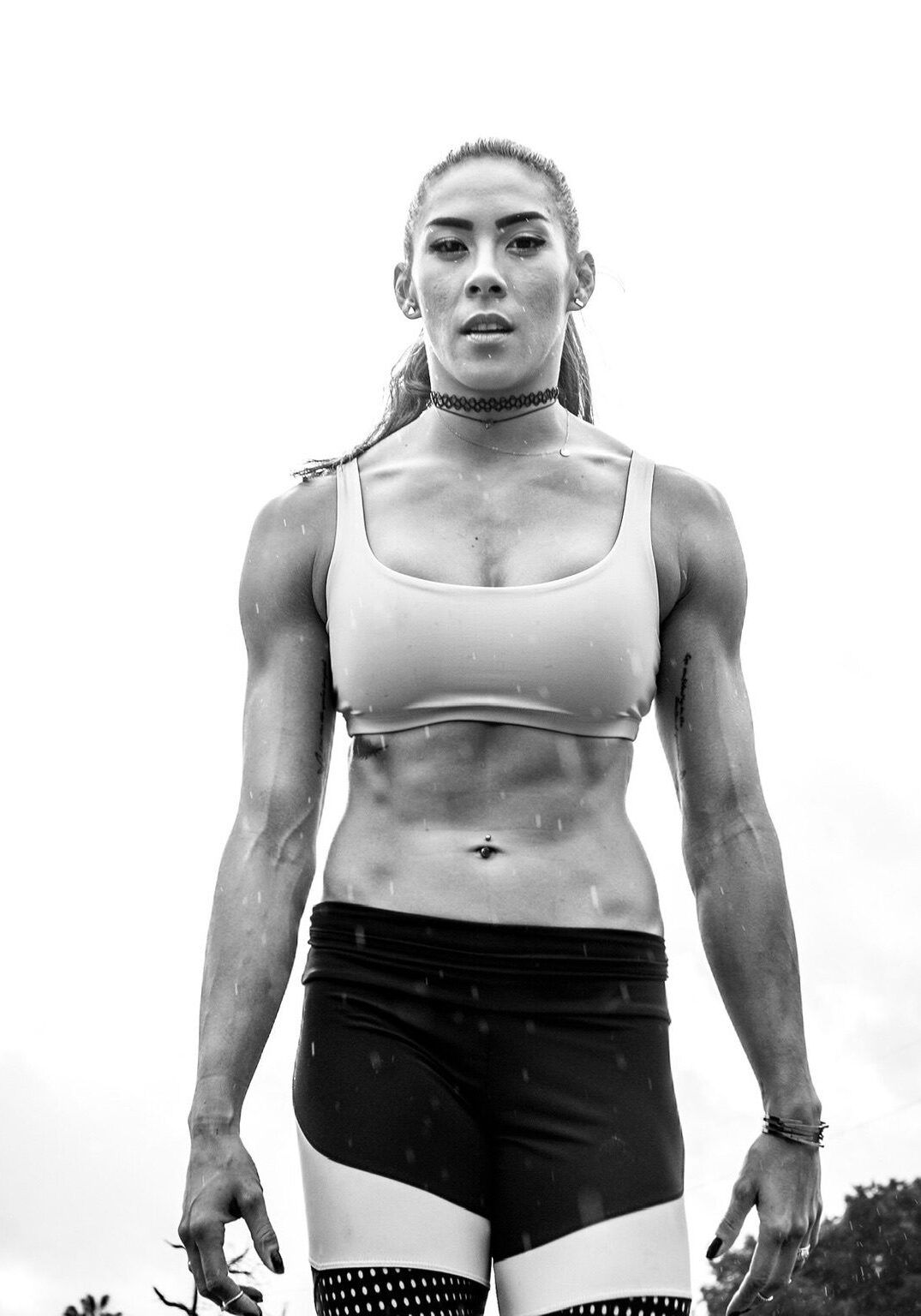 Welcome to Hannah Eden's world, where strength, resilience, and happiness converge with a purpose. Hannah is more than just a CrossFit athlete turned entrepreneur; she is a catalyst for personal transformation and a beacon of inspiration for those seeking their own paths.
In 2013, Hannah Eden's journey began as a CrossFit athlete, where her unwavering determination help her push boundaries and find new heights. In 2015, together with her husband Paulo, she founded PumpFit Club, a premier boutique gym in Fort Lauderdale. Hannah's unique blend of passion, boundless enthusiasm, and a willingness to embrace the difficult aspects of life quickly captured the attention of people around the globe.
Her influence didn't stop at the gym walls. Renowned brands such as Reebok, iFit, Men's Health, NordicTrack, Bodybuilding.com, and Lululemon recognized her magnetic energy and partnered with her to inspire countless individuals. Always striving to reach a wider audience, Hannah expanded her fitness empire by establishing the HEF Training App, an online subscription training program, as well as launching her signature apparel line, FYR Apparel.
But Hannah's vision extends beyond fitness alone. As she evolved personally and professionally, so did her mission. Fueled by a desire to make a profound impact, she recently founded The Power Collective, a mentorship group designed to empower and uplift others.
Hannah's success is not solely attributed to her physical talents; her ability to forge deep connections with people from all walks of life plays an integral role. Fitness has blessed her life, allowing her to pursue her dreams, embrace her individuality, and assist others on their own journeys. She has organized numerous charitable events, ranging from supporting troops abroad to a 828.8 mile, 9-day bike + run through Iceland's Ring Road to raise money for cancer research, as well as championing breast cancer awareness and helping law enforcement officers and public servants enhance their mental and physical well-being to better serve their communities. Giving back is her true passion, a way to create a lasting impact on the world.
Above all, Hannah remains true to herself, unapologetically embracing her quirks and dreams. She aspires to leave an indelible mark on this world, while ensuring that everyone around her has an unforgettable and exhilarating experience.
Step into the world of Hannah Eden and discover the power within yourself. Together, we will find strength, resilience, and happiness, and unlock our true potential.
Introducing Paulo Barreto, Hannah's partner in life, work, and everything in between. Together, they have built a dynamic fitness empire that spans the globe. With his specialization in HIIT workouts, bodyweight mechanics, and kettlebells, Paulo brings his unique coaching style to help individuals achieve their fitness goals.
Often described as a "sour patch," Paulo's coaching approach combines toughness with warmth and support. His passion for designing creative and badass workouts has become his signature, promoting impeccable form and execution of movements. Through his coaching, Paulo has the remarkable ability to motivate and unlock new limits within his clients.
Paulo's dedication to fitness and mental fortitude is exemplified by his personal achievements. He embarked on a challenging 75-mile paddleboarding journey across the Atlantic Ocean from Bimini to Florida, raising funds and awareness for cystic fibrosis. This endeavor showcases his belief in the power of the mind and its ability to conquer challenges.
Aligned with Hannah's mission, Paulo spreads the message that fitness serves as a gateway to a better life, fostering physical strength and mental resilience. Together, they inspire others to embrace a life of vitality and overcome obstacles.
Join Paulo and Hannah on their journey to discover the transformative power of fitness, unlock your true potential, and experience the joy of a healthier, stronger, and more fulfilled life.