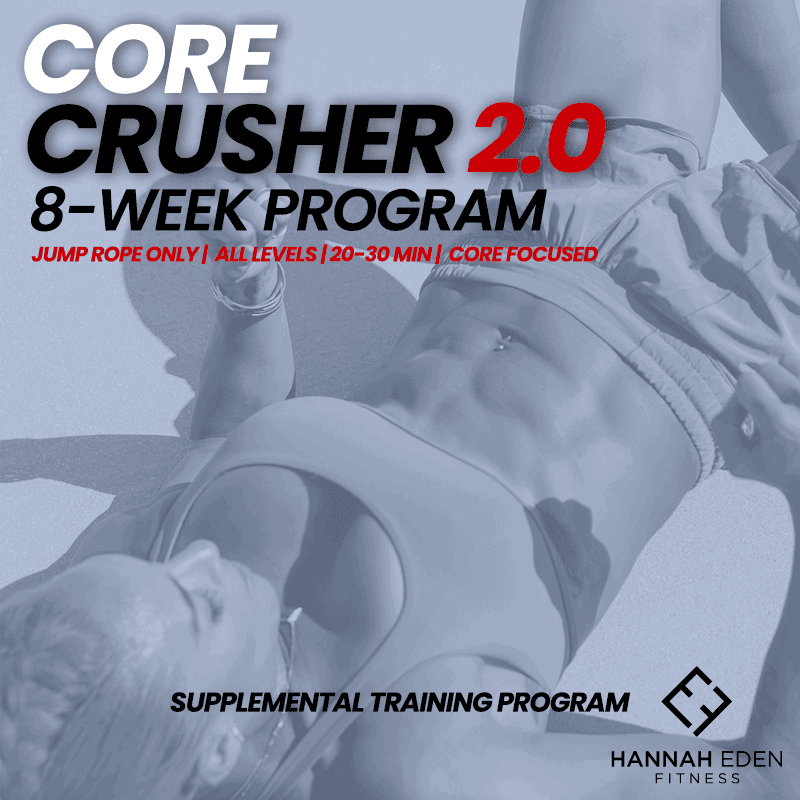 A SUPPLEMENTAL CORE FOCUSED 8 WEEK E-BOOK
There are four 20-30 min workouts a week for 8 weeks to stack on top of your existing training program.
This E-Book is designed to burn extra calories, shed fat, and build true core strength. The protocol has been designed to accelerate your calorie burn in effective fat burning workouts!
In addition to decreasing overall body fat, the program has been designed to focus on building true core strength to increase muscle mass and aesthetic appeal.
The idea is that you will stack these workouts on top of your regular training 4-times a week. You can do it right before, after, or at a different time of day… whatever your preference is.
EQUIPMENT LIST:
Jump Rope
Ab Mat (optional)
CORE CRUSHER 2.0 | $59.99
TRY A FREE WORKOUT FROM CORE CRUSHER 2.0 HERE!