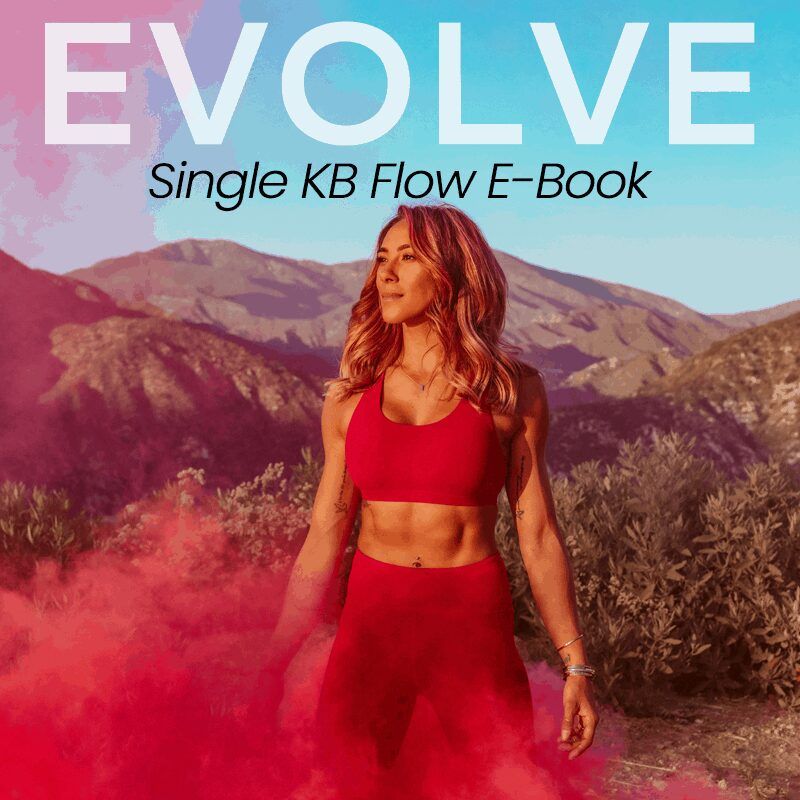 A 4-WEEK E-BOOK TO SHARPEN YOUR KETTLEBELL SKILLS + FLOW
FITNESS LEVELS: INTERMEDIATE TO ADVANCED
A single kettlebell program designed to enhance your current skill set and challenge your cognitive and physical capacity.
Why Evolve?
ONLY ONE Kettlebell needed
Do it anywhere
All flows under 30 min
4x per week
4 weeks total
A collection of 16 kettlebell Flow workouts.
Comprehensive video tutorials of each flow.
Demo videos for each movement and transition.
4 weekly flows – 4 weeks total.
Minimal equipment – Do it anywhere.
Gain confidence with the kettlebell and learn how to write your own flow.
TRY A FREE WORKOUT FROM EVOLVE HERE!
Are you ready to EVOLVE with Hannah and level up your kettlebell game?