6 WEEKS TO IGNITE YOUR DRIVE AND BECOME UNSTOPPABLE.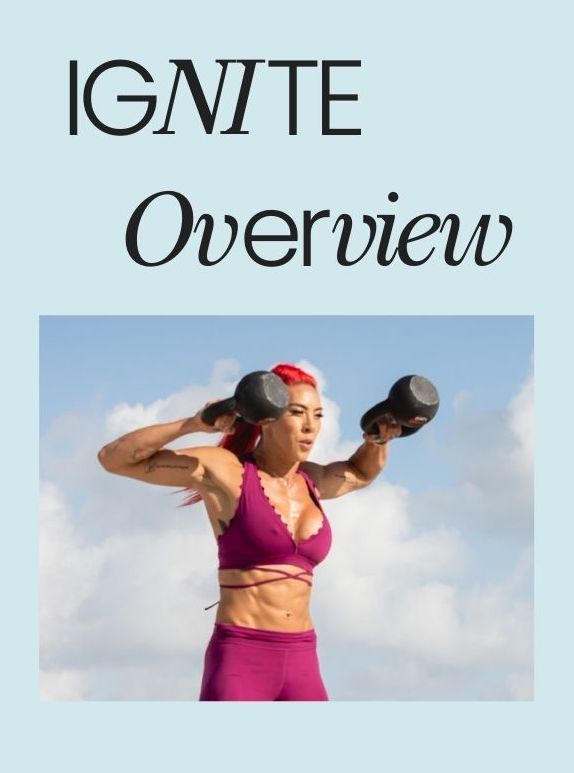 IGNITE: To arouse the passions of; excite.
People like us do things like this challenge. The only difference between us is effort. Over the next 6 weeks, you will ignite your drive and become unstoppable.
BE a force of power. SO powerful that you can achieve ANYTHING you set your mind to.
POWER is uncomfortable. Energy is a choice. Be the kind of energy you wish to feed into the world.
Ignite your fire, ignite your drive, ignite your soul.
Find a reason to LIVE to push, to strive. We must constantly ignite our mind and body to stay committed and to keep moving.
I believe in energy. Energy is contagious. Powerful energy ignites reason. Ignite yours.
Kettlebells [variety]
Dumbbells [variety]
Med Ball
Jump Rope
Mini-Bands
Plyo Box
Deck/Bench
Air Fan Bike [optional]
Rower [optional]
Slam Ball [optional]
Rig for Pull-Ups [optional]
30 workouts
6 workouts
5 workouts per week
Intermediate to Advanced Fitness Levels.
Day 1 | Metabolic Conditioning
Day 2 | Metabolic Conditioning
Day 3 | Metabolic Conditioning
Day 4 | REST
Day 5 | Strength | HEAVY Kettlebell Work
Day 6 | Bodyweight + Bands
Day 7 | REST
IGNITE comes complete with a full nutrition guide for the 6 weeks.. 
Make sure you're fueling your body right so you can fully IGNITE what's inside!

TRY A FREE WORKOUT FROM IGNITE HERE!
Ready to IGNITE your power and become UNSTOPPABLE?